¡LEER ES PODER!
Intermediate Spanish

What is the best way to learn Spanish?
It depends on your particular approach to learning.

We'll try to answer that question but if you are in a hurry
Jump In
right here to check out some books and media at your level!







Different people learn Spanish in different ways.
You have special needs. You know some but are not completely satisfied with your command of Spanish. It is tough to be in an intermediate state!
Some people can't catch spoken Spanish. They say, "I studied Spanish... but they talk too fast!"
Others in the intermediate group Spanish many years ago. These people should benefit from knowing how to analyze a language's structure and categories.
Other people, once they have a middling command of Spanish, have no problem launching out to speak after just a few weeks of study; they don't worry about the errors they make.
In contrast to these people, there are others who are afraid to speak.
There are also people that have to learn in an interpersonal context through conversation.
Finally, Many other people find it helpful to concentrate on certain "sub-programs", the solutions to certain conversational needs that that they come across, such as expressing "what if" situations.
All these people have different strengths and weaknesses in their learning of Spanish. All of these people should tackle Spanish according to their own personal bent. To learn more of the learning styles for Intermediate Spanish Students review the characteristics of these approaches to Spanish" .
Although there are real differences among learners, there are two activities that will help everyone, no matter what their learning style: Passive listening and Pattern Response Drills. To learn more of these powerful aids to language learning click here!

If you prefer DVDs and CDs,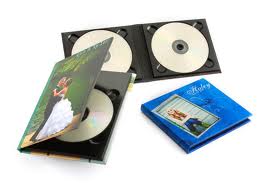 here are some leads for learners who know some Spanish and want to improve
---
And if you're ready to get serious about continuing to improve your Spanish, there are excellent courses that incorporate the latest tecnology of language learning. They are interactive and engaging. We have selected a varied selection of the best for your review. Check them out here!
Too hard? Go to Beginning Spanish
Too easy? Go to Advanced Spanish
Return to Books for Learning Spanish
¡Conoce la página de Español para niños! (en Inglés)
Kids Can Learn Spanish! http://www.bookslibros.com/SpanishForNinos.htm

Do you want to return to the home page of Books ON Spanish? From there, beginning, intermediate, and advanced students of Spanish can look for help at their level.
Or do you want to see our books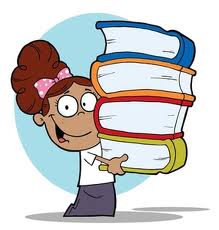 IN Spanish?
You will find books on health, the family, self help, literature, etc. and the possibility to search for any other topic.
¡Conoce la página de Español para niños! (en Inglés)
Kids Can Learn Spanish! http://www.bookslibros.com/SpanishForNinos.htm